How to set up a virtual office in Prague?
Setting up a virtual office in Prague, or anywhere else, involves several steps. 
First of all you should choose a Virtual Office Provider. Look for companies that offer virtual office services in Prague. They typically provide services like a business address, mail handling, phone answering, and sometimes meeting room facilities. You should decide on the area in Prague where you want your virtual office address. Consider the prestige, accessibility, and suitability for your business needs.
Which services will you prefer? Different virtual office providers offer various packages and services. Decide what services you require, such as mail forwarding, phone answering, meeting room access, etc. Coordinate with the virtual office provider to access your mail digitally or have it forwarded to your actual location. Depending on your business needs, consider other services offered by the provider, such as administrative support, additional meeting rooms, etc.
After these steps you can reach out to the chosen virtual office provider in Prague. Discuss your requirements, pricing, contract terms, and any additional services you might need. Once you've agreed on the terms, sign the contract or agreement with the virtual office provider. Ensure you understand all the conditions, including costs, services, and contract duration.
Start using the services provided by your virtual office. Use the business address on your website, business cards, and official documents. Ensure that mail handling, call answering, and other agreed-upon services are functioning as expected. Remember that specifics may vary based on the provider and local regulations, so it's crucial to research and communicate directly with the chosen virtual office provider in Prague to ensure a smooth setup that meets your business requirements.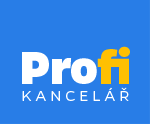 Profi-kancelář belongs to the oldest providers of these services in Prague and therefore guarantees a deep knowledge and continuity of service. We offer virtual offices in Prague 1, 2 , 3 and 9. The whole process can be mediated remotely by e-mail or if you come to conclude the contract in person, the process takes less than 30 minutes. Do not hesitate to contact us regarding your enquiry for a virtual office in Prague.